If you're looking to get lean and in shape fast, then our TRX Classes in Windsor are for you. The TRX Suspension Training is the original, best-in-class workout system that leverages gravity and your bodyweight to perform hundreds of exercises. You will develop strength, balance, flexibility and core stability simultaneously.
You're in control of how much you want to challenge yourself on each exercise - because you can simply adjust your body position to add or decrease resistance. We've combined our kickboxing class and TRX Suspension Training to give you the best results possible! You will love the new and improved you!
Build Strength and Muscle Like Never Before at TRX Training in Windsor
Through this unmatched workout, you will gain power and strength like you never thought possible. Our experienced and knowledgeable instructors are here to motivate and see you through! We WANT to see you reach your goals, and feel that TRX Suspension Training will get you there. All experience and fitness levels are welcome!
Benefits of the TRX Training in Windsor
We guarantee you will feel awesome after every workout with us. Not only will your energy levels skyrocket, but your body will reap these added benefits:
Delivers a fast, effective total-body workout
Helps build a rock-solid core
Increases muscular endurance
Benefits people of all fitness levels (pro athletes to seniors)
And so much more!Let Us Whip You into Shape Today!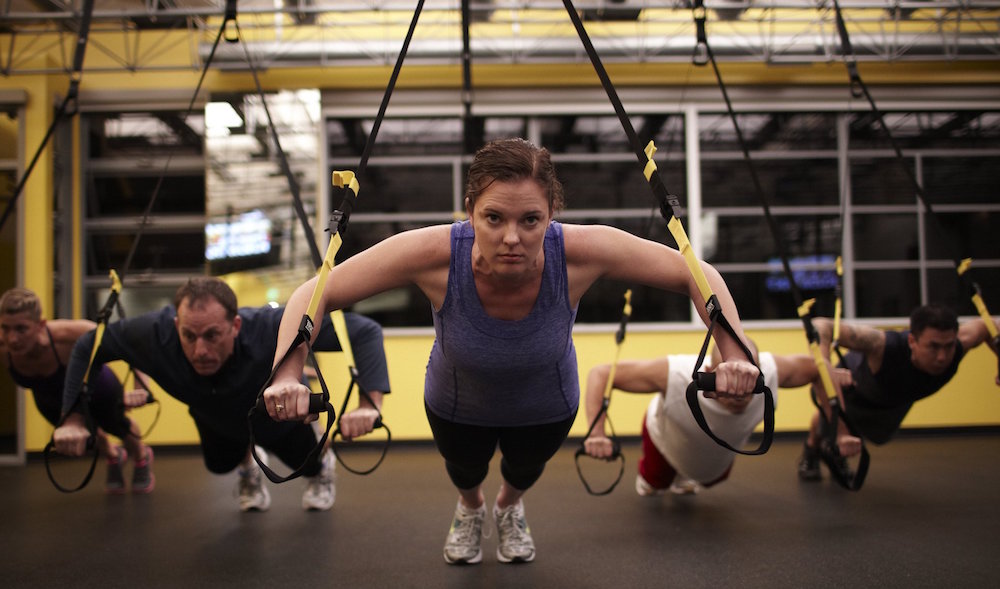 To learn more about the TRX Suspension Training at Windsor, just fill out the short form on the side of this page. We cannot wait to hear from you and set you on the fast track to meet your fitness and health goals.