Think exercise clothes don't make a difference in the likelihood of enjoying a successful workout? Think again! The clothes that are selected can actually have a very big impact on a person's chances of completing a workout routine one day and returning the next to get the job done again.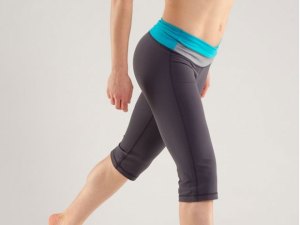 Why do clothes matter? There are a number of reasons why it pays to take a little time to consider what workout clothes to wear. They include:
Comfort – Selecting the right workout clothes can have a big impact on personal comfort during a routine. If clothing isn't comfortable or it happens to chafe, it's much easier to throw in the towel earlier. Plus, tight-fitting clothes and shoes can promote chafing and blisters that might sideline a return visit to a gym later in the week.
Attitude – It's hard to feel good about working out when looking good is a concern. If appearances matter – and they do – it can be important to choose workout clothes that make you feel comfortable.
Tips for Picking the Right Clothes
Workout clothing doesn't have to be costly or have a designer name to be a great choice. The key factors to consider when picking out exercise clothing include:
The fit – It's important that workout clothing be as comfortable as possible. Although loose-fitting is often the best, a snug fit is fine as long as chafing isn't a concern. Just go with clothing that "feels" right and allows for a full range of motion.
The material – Exercise clothing should allow the skin to properly breathe. Cotton material is often the best for this reason. If cotton isn't a preferred choice, select a material that is soft and doesn't feel scratchy.
The color – Believe it or not, color can matter in workout clothing. Select colors that are personally pleasing and go well with others. It can be fun to have plenty of options in workout clothes, which means being able to mix and match is always a good thing.
A Word About Shoes
Shoes are also part of the workout attire. Be sure to select a pair that's comfortable to wear and doesn't cause strain on the feet when running, walking or kickboxing.
Sticking to a workout routine often calls for mind over matter. This is why it can pay to have clothes that make you feel comfortable when you're ready to hit the gym. If you look good, you're going to feel good about yourself and the steps you are taking to improve personal fitness levels.