Your Protein Requirements
If you do not engage in regular exercise, then your protein intake is .8g/kg body weight. So if you weigh 120 pounds you would need about 43 grams of protein per day. For most of you, you know this is not the case! If you are working out at least 3 times per week, which I know most of you do, it is important to up your daily intake of protein. You should be consuming 1-1.2g/kg body weight in protein!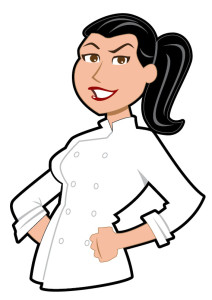 How to Calculate Your Protein Needs:
1. Weight in pounds divided by 2.2 = weight in kg
2. Weight in kg x 0.8-1.8 gm/kg = protein gm.
If this seems overwhelming, let me give you a good idea on how this can add up pretty quickly! An average chicken breast contains 30 grams of protein, most fish and steak contain around 22 grams of protein, milk contains around 8 grams of protein per cup and eggs have about 6 grams of protein each. There are also many beans, nuts, seeds, cheeses, yogurts and other dairy products that contain a fair amount of protein as well. If you are eating a balanced diet and steadily eating throughout the day, this will add up to the amount you need! Also, if you are working out on a regular basis, grabbing a protein shake after class is an excellent way to repair your muscles and add anywhere between 25-30 grams of protein to your daily intake (depending on the product you are using). Always remember that water intake is also really important!!
Spinach Protein Shake
For a delicious shake to make after a tough workout, try this shake from Kristen Krahn!
In a blender mix:
-¾ skim almond milk
-3 cups of spinach
-2 ice cubes
-1 scoop protein
-½ banana
-Add 2 tbsp. peanut butter if desired
You can also mix a scoop of protein with ice and your favourite blend of frozen berries!
Crunchy Roasted Chickpeas
If you are looking for a guilt free snack that you can make, try this recipe that Alfonsa gave us!
-Preheat oven to 400 degrees
– Drain and rinse 2 cans (15.5 ounces each) of chickpeas and scatter on a paper-towel-lined rimmed baking sheet, let stand 15 minutes
– Remove towels and toss chickpeas with 3 table-spoons extra-virgin olive oil
– Roast until crisp and golden (about 45 minutes) stirring occasionally
-Toss with coarse salt and 1 ½ teaspoons ground coriander, paprika or cinnamon (if desired) and serve
-Store cooled chickpeas in an airtight container, up to 1 week
-Recipe makes 3 ½ cups
-(per ½ cup: 201 calories, 7g fat (1 g saturated fat) 6g protein, 28g carbs, 6g fiber)
About the Authors
Brandon & Krista Kersey are the owners of "Team Kersey Cardio Kickbox & Cage Fitness", Windsor's premier fitness and fat loss center. If you're ready to begin your fat loss journey please give us call 519-979-4001